Dustin Tyler and Alex Mason
Another fresh week and time to check out a brand new and hot Jason Sparks Live scene here. And this week brings you the two studs Dustin Tyler and his new fuck buddy Alex Mason. We say new, because you've never seen these two guys together before and as a thank you for following us for so long we wanted to pair them up and let them loose in front of the cameras and you guys to play with each other. So let's get right down to business and watch some more JasonSparksLive magic happen as these two hot studs get to have some steamy gay sex sessions together for you and the cameras and you can watch this incredible show unfold!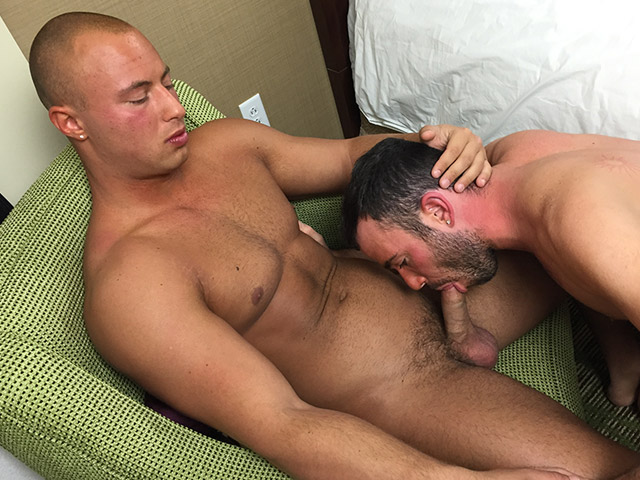 As the scene begins, you get to see the two guys making their entry and showing off their bodies as they undress. They seem to be getting to play in the living room on that couch and once they are all on it, you can take the time to see them sucking each other off with a passion to make sure they are ready for the next bit. And that guy with the beard is the one that's truly the expert at sucking man meat too it seems. Just sit back and relax as you get to see him using those juicy lips on his buddy's dick and then watch him getting rewarded with a nice and deep anal fucking as well. We'll see you again soon with much more delicious content too!